Richard Kandelmann.. as British soldier, after his internment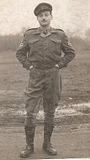 I am including a few pics of granddad as a British soldier, and as a business man.
His family moved to the US first and after he married my grandmother in England they followed. My mother and father(son) moved to the US in 1962.
They became US citizens in 1969. We all settled in Tennessee..and Kansas.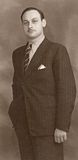 I have been researching for over 15 years.. My grandfather never talked about his experience.
I happened upon this diary in his dresser drawer after he passed away, over 17 years ago!
A very quiet man. But, I think history is worth talking about and hope you all enjoy the posts! And maybe, posting will help others find a bit of their history.